Candida Survival Kit 2010


CandidaZyme is a proprietary blend of enzymes and probiotics formulated to dissolve candida in the digestive tract.

Dr. Farinelli has been treating patients for candida-related health issues for over 20 years.


His research has gone down many paths, and the blend of enzymes in the product named CandidaZyme has proven over-and-over to help many-many people overcome the effects of candida in their system.

Order Online Today!


candida cleanse, candida treatment, candida albicans, candida natural remedies, candida detox, candida doctor


CANDIDA SURVIVAL KIT

How to use CandidaZyme
How CandidaZyme Works
Storage

There are a couple ways to take CandidaZyme so that you get the full benefit of the product with no waste.
( candida cleanse read more)


An enzyme called cellulase in the CandidaZyme powder dissolves the candida in the digestive tract.
( canidia cleanse read more)


Store the bottle of CandidaZyme in the refrigerator after opening. This will ensure freshness
over time.
( candida cleanse read more)


When there is an overgrowth of candida in the digestive tract, there is a high level of acetylaldahyde. This is due to the candida being fed foods that it likes. The candida eats the foods and produces two waste products: acetylaldahyde and methane gas. One of the biggest causes of acid reflux is chocolate. Several other foods, including ice cream, cookies, cake are also at the top of the list that feed candida. Those foods must be eliminated or minimized for a period of time – usually 2 to 3 months. Once the level of candida is reduced to a manageable level those foods can be enjoyed again in moderation. ( read more )



* This product is not intended to diagnose, treat, mitigate, cure, or prevent any disease.
Download Candida Instructions
(389KB PDF)

CANDIDA
SURVIVAL KIT




Store News


Recognizing and Treating the Effects of Candida

CANDIDA
SURVIVAL KIT


ORDER
TODAY!
Candida Cleanse

Candida Treatment

Frequently asked questions about candida




Contact Us

Candida Survival Kit
601 E. Swallow Road
Fort Collins, Colorado 80525 USA
Phone: 970-266-1000



| | | | |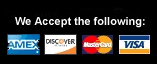 Candidazyme ® Registered Trademark

Copyright 2009 candidisurvivalkit.com- All Rights Reserved
candida cleanse, candida treatment, candida albicans